Online Stationery Store™: A tailor made solution to an age old problem.
With over 365,000+ Users and counting, our Online Stationery Store™ is the most most complete and trusted web to print platform on the market.
Our Online Stationery Store™ makes your job easier.
Is Marfield's Online Stationery Store™ the right choice for your brand? Consider your current stationery needs and answer the following questions, true or false…
Your organization uses business cards, envelopes, stationery, marketing materials, and promo items branded with your logo.

Turnover or other changes at your previous print shop(s) resulted in errors, delays, or inconsistent branding.

You have a growing number of locations or personnel who could use a streamlined, automated print order process.

You need your vendor to police and ensure brand continuity.
If any of the above are true, schedule your demo today and learn how we can help!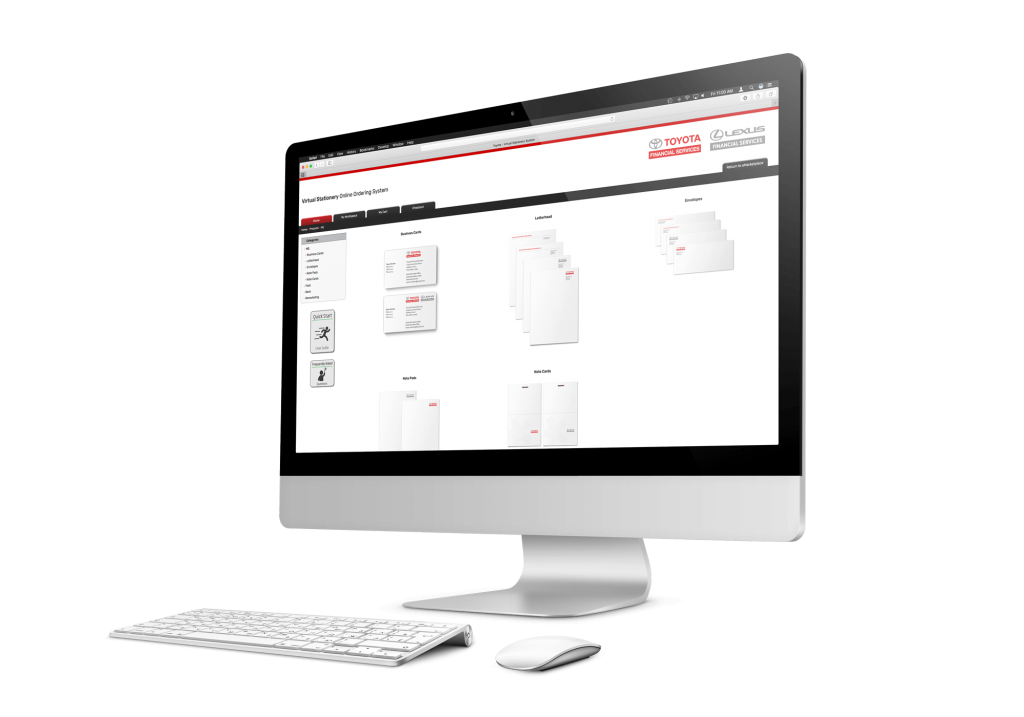 Access to Your Products From Anywhere!
With 24/7 online availability you'll never need to worry about when to order!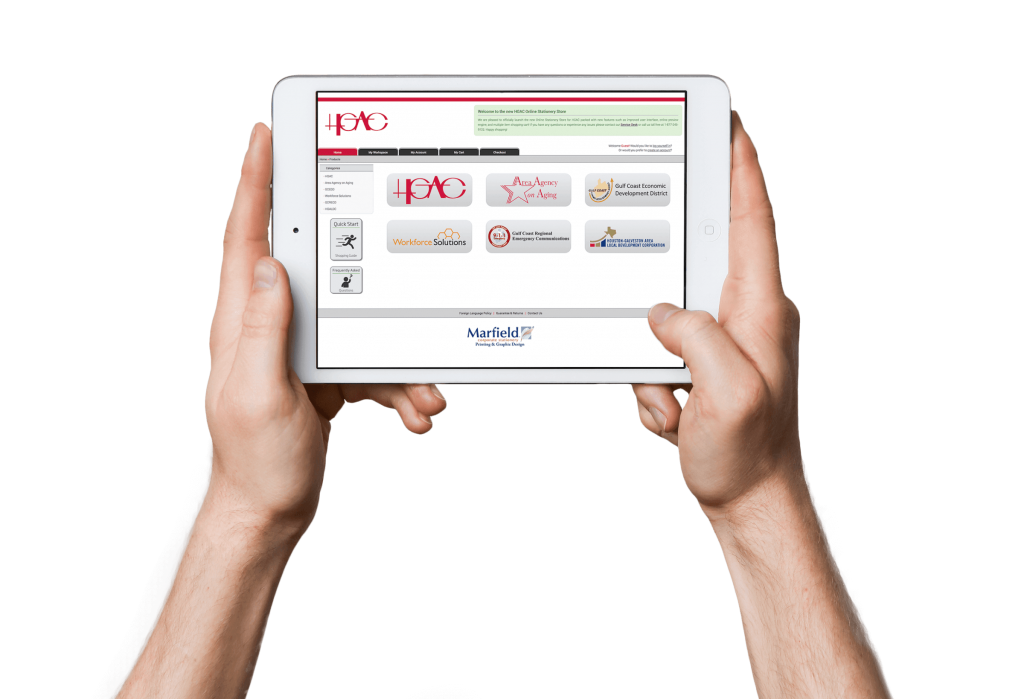 Amazing Tools For Easy Ordering
Private Branded Site: customize with your logos, colors, and styles.

One Stop Shopping: simplify business cards, stationery, flyers, awards & promos.

Template-Based Personalization Options: guarantee 100% brand compliance nationwide.

Instant Preview & Online Proof Approval: ensure the accuracy of personalized details.

Saved Workspaces: continue orders after interruptions, and reorder later.

Multiple Shipping Addresses: centralize ordering for remote personnel.

Payment Options: pay by credit card, purchase order, or line item account code.

Easy Onboarding: launch video/doc, self-registration, automated password reset.