Case Study
Helping Dr Pepper Maintain Sustainability and Ethical Sourcing
For decades, Marfield has provided Dr Pepper Snapple Group (dpsg.com) with commercial printing services and, more recently, a private branded online stationery store to support its needs nationwide.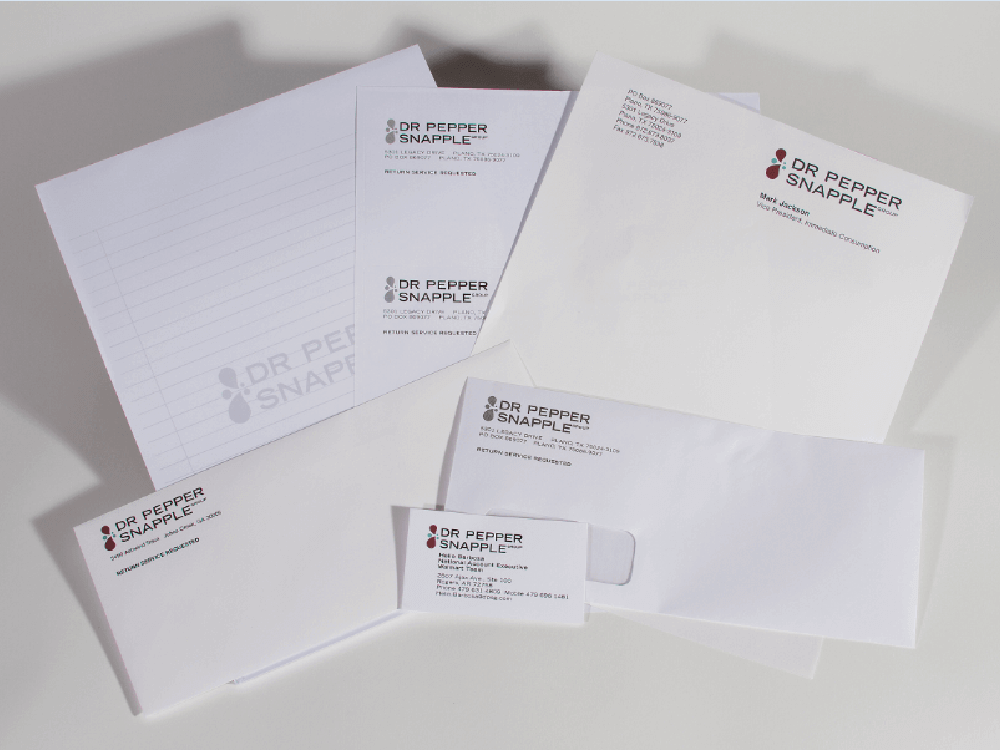 Ethical Sourcing & Corporate Sustainability
In 2010, Dr. Pepper launched a 5-year plan for Corporate Sustainability and Ethical Sourcing.
2012 LEED Gold Certification
As part of this initiative, the women-owned commercial printer Marfield, Inc. helped DPSG select a sustainable paper stock with at least 10% post consumer waste and FSC Certified stock for its note sets, mailing labels, and envelopes. Business cards, notepads, letterhead and standard envelopes are printed on a stock with 30% post-consumer waste.
DPS seeks the best quality, value, and service, at the best cost, from all of our suppliers. It is our desire to select the supplier who delivers the best overall value – value that consists of competitive pricing, technological foresight, information management, and continuous and proactive support of products and services. We are also committed to creating opportunities for traditionally disadvantaged enterprises, including those owned by minorities, women, military veterans and the physically challenged, and strive to enhance our supplier base to better reflect the markets we serve.
Challenge Us! Get Your Risk-Free Consultation
Explore what Marfield's experienced business print branding experts can do for your brand:
Save money on Marfield's economical print options

Save time shopping your exclusive Online Stationery Store

Save trees with Marfield's eco-friendly choices

Impress with unique die cuts or printing treatments
Have Marfield deliver locally — or ship anywhere

Count on us to meet your project deadlines

Keep brand integrity by printing at Marfield