Responding to increased interest in creative options for direct marketing and brand identity, Marfield expands the sizes, types, and automation options available for folding treatments and printing.
More Creative Marketing Media
Printing on color, metallic, and specialty paper and envelopes is difficult for most printers to get right. Marfield now has the Intec ColorSplash 5600 Envelope Printer. The CS5600 takes a great variety of media and substrates—not just envelopes—up to 184 pound (500 gsm) stock up to 52 inches by 13 inches. The CS5600's high definition toner produces true 1200 dpi resolution for superior quality.
Of course it matches Pantone spot colors for CMYK print quality, which is critical for brand compliance.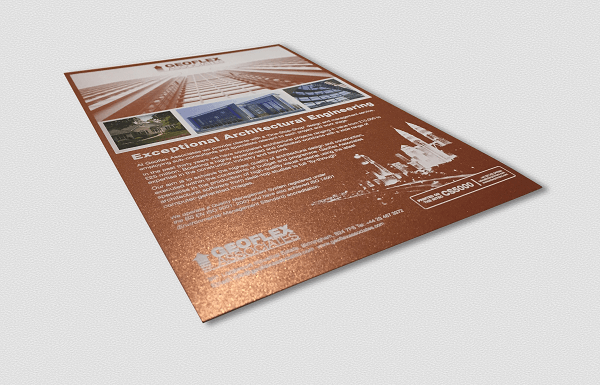 Unique Spot Color and Gloss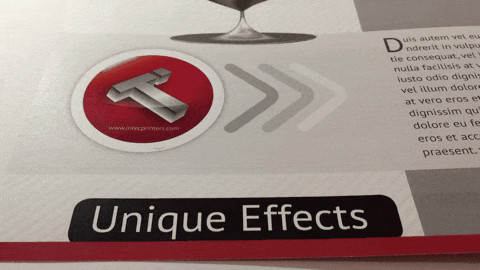 What's unique is its five-color output: you can accurately apply white or transparent gloss for high-impact creative campaigns. For example, you may wish to print white spot color over high definition photography. Or apply a spot gloss that really shines and grabs attention.
In print marketing, common fold types include single fold, letter fold, z-fold, gate fold, closed gate fold, and double parallel fold. For more flexibility and automation in folding and creasing, the Foldmaster Touchline CF375 from Duplo USA runs up to up to 20 creases or folds per page with creasing accuracy of 0.1 mm.
Each page can extend up to 14.76 inches by 25.98 inches with extensible options. The CF375 runs up to 6,000 sheets per hour regardless of the number of creases or folds. It handles paper stocks up to 150 pound (400 gsm) cardstock. Its versatile control panel automates settings, while accommodating unique specifications. For example, a unique zig-zag booklet could span multiple pages front and back, with different languages or topics and bleed-edge graphics.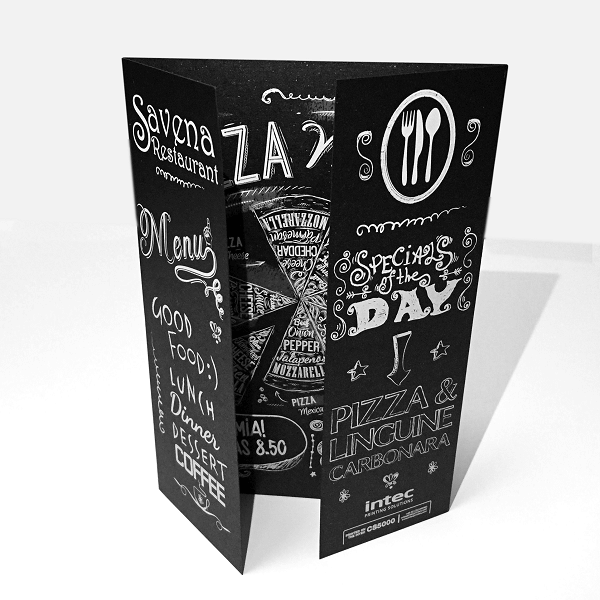 "The addition of this equipment follows our vision of increasing our in-house capabilities for our customers," said Lee Ann Packard, President and CEO of Marfield, Inc.. "Net result: increased print product offering with faster delivery."
Combined with Marfield's growing capabilities in digital/offset printing, raised ink thermography, engraving, embossing, die cutting, binding, and graphic design, the new equipment augments options for creative design.
Marfield Can Help Your Direct Mail Campaign
Whether you need help with creative graphic design or simply the commercial printing services to bring your direct marketing campaign to life, Marfield can help you:
Design and Print your direct mail campaigns and related marketing collateral.
Impress with unique cuts, folds, textures, designs and promotional items.
Meet Requirements for brand integrity, sustainable printing and supplier diversity.
For your expert consultation, describe your design, branding, or marketing needs in the form at right.