Reading time: 2 minutes 30 seconds
Pop quiz. Which of these are true?
  – Combined, all of the printing plants in the United States employ more than 810,000 workers.
  – Globally, up to 72% of consumers are willing to pay more for products with sustainable packaging.
  – Printed products can be embedded with Augmented Reality.
Hopefully, it's not shocking to find they are all true. The print trade is a thriving industry, that is growing and changing with the times. In fact, one of the most often overlooked aspects of print is the positive impact that it makes on the world around us.
Last week (9/30/19-10/4/19), the Printing Industries of America hosted Print Powers America Week. During this weeklong celebration, of all things print, printers across the country promoted our industry's contributions to our society on a national, state, and local level. So, today, I want to highlight a few key points that can demonstrate how #PrintPowersAmerica.

Print Powers Opportunity
Did you know that most of the print and publishing facilities in Texas have fewer than 20 employees? That means when you work with a print shop like Marfield, you're actually supporting and stimulating the local community. Every purchase made helps to provide wages for their workers, allowing them to also support the local economy.
Combined, the print, paper, and mail value chain support 7.5 million jobs in the United States. With stats like these, it's hard to deny that Print Powers Opportunity.
Print Powers Renewal
More than ever, the print and paper industries are focused on sustainability and making positive impacts on the environment. From renewable energy production to responsibly raised forests, Print Powers Renewal.
Since its inception, Marfield has made sustainability a cornerstone of our business, and beginning in 2014, with the help of Balcones Recycling, we started actively tracking our recycling volume. Each month we now monitor our sustainability efforts and their impact on the environment. The following video shows a few of the stats from 2018.
Print Powers Education
It's true, some people prefer a screen to a book, but research shows that people get more effectively from print. This is because print provides a tactile experience. You're able to easily annotate relevant content, highlight areas to remember, and cross-reference numerous documents simultaneously.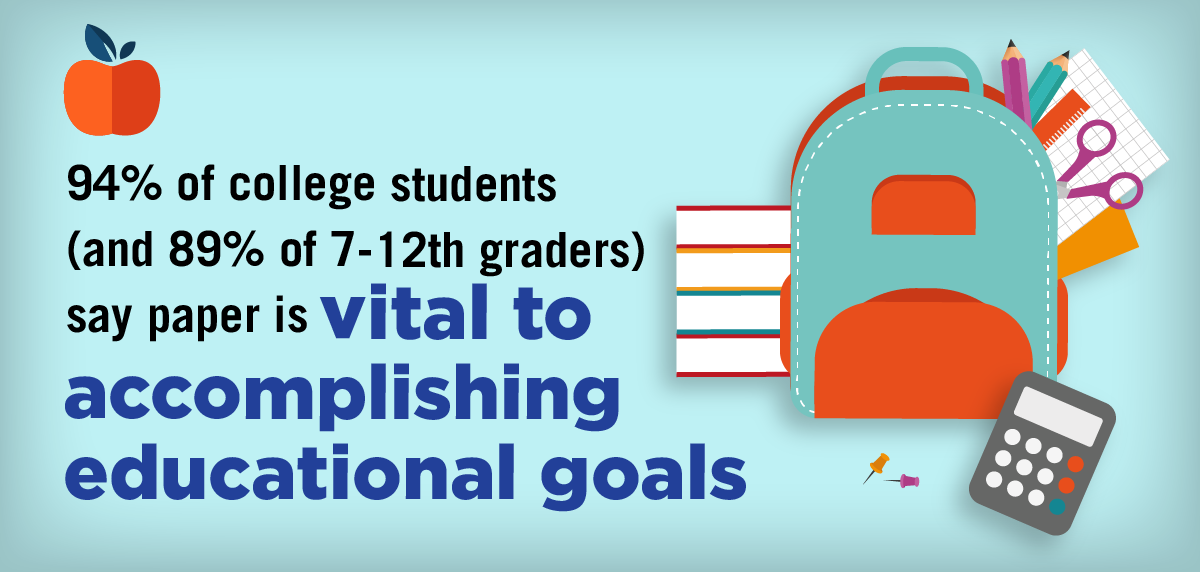 Print Powers Innovation
If Johannes Gutenberg could see us now. The world of print has drastically changed since the start of the 15th-century, and what used to take weeks or longer can now be completed in days or minutes. And with applications like digital embellishments and augmented reality, print has become an experience.
Check out this fantastic video that Konica Minolta produced that showcases some amazing finishing applications, that demonstrate how Print Powers Innovation.
Print Powers Community
Our lives truly revolve around print. Billboards, books, greeting cards, invitations, board games, clothing, posters, you name it…Print is everywhere.

---
Thank you for reading our article, and don't forget to subscribe to the Marfield Guide to receive future blog posts directly in your email.
Do you have a question about this article, a horror story of a job gone awry, or a topic you want to learn more about? Comment below and let your voice be heard!